The wines of Orléans-Cléry
The Orléans vineyard is extends over some twenty communes between the Loire and Sologne. Six winegrowers work this age-old vineyard, in Cléry-Saint-André, Mareau-aux-Prés and Mézières-Lez-Cléry, which has benefited from two Designations of Protected Origin since 2006: Orléans and Orléans-Cléry. These wines, produced under the A.O.C. label, are made from five grape varieties: Chardonnay, Meunier and Pinot Noir, Pinot Gris and Cabernet Franc.
The Orléans and Orléans-Cléry appellations
Wines between the Loire and the orchards
With a long and glorious past dating back to the early Middle Ages, the Orléanais vineyard, after being one of the largest wine-growing areas of France, was harshly hit by the phylloxera (insect that kills vines) epidemic at the end of the 19th century and by competition from wines from the South of France.  After this dark period, a handful of men and women worked hard to restore the prestige of this very ancient vineyard.
The wines of Orléans and Orléans-Cléry have enjoyed the "Appellation d'Origine Contrôlée" label since 2006, and produce wines sought by enthusiasts. These well-balanced and delicious wines keep their promises.
The very fruity red Orléans  honours Pinot Meunier, harmoniously blended with Pinot Noir. Pinot Meunier is also the variety that makes the young rosé from Orléans so fruity and vivacious. As for the white Orléans, it is made with Chardonnay (sometimes with a little Pinot Gris too) which gives the wines great finesse and a lovely aromatic complexity. The Orléans-Cléry appellation, made only with Cabernet Franc, offers more tannic wines, with a dark colour, which are pungent and full-bodied and become rounder as they age.
Photo credit © Agence PoingCom
Although the six wine-growers share the same terroirs, the same grape varieties and the same desire for authenticity, they produce wines with wonderfully diverse profiles, reflecting their different styles and personalities. They all have their own little secrets and produce a few "gems" which are rarely found elsewhere. Don't hesitate to meet them: talking with them is always a special moment, rich in poetry, flavours and discoveries.
Un vin Une rencontre, Valérie Deneufbourg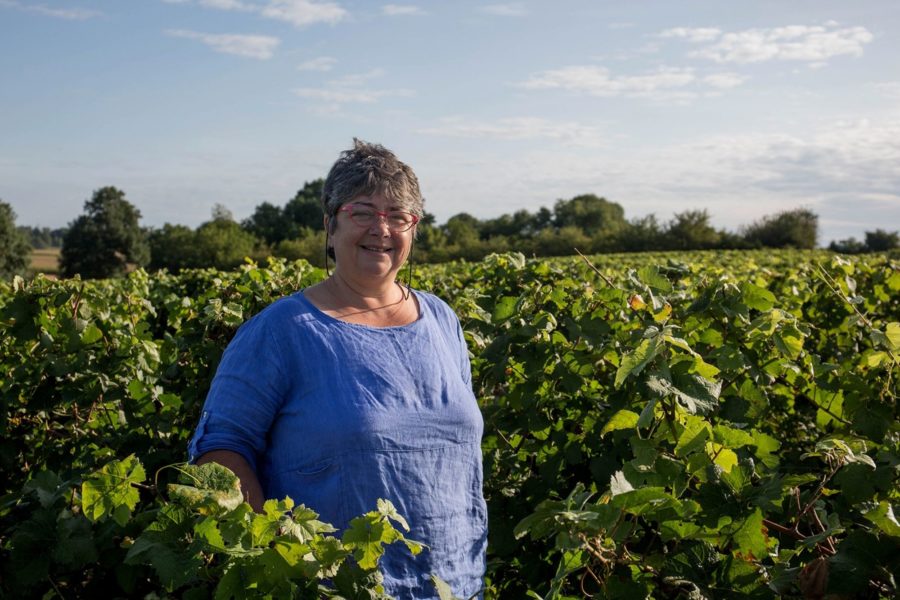 In 2005, despite not coming from a wine-making background, Valérie Deneufbourg passionately launched herself into this demanding profession, bringing a lot of sensitivity and humanity with her. Now she works 13 hectares of vineyards (replanting and vines over a hundred years old) on two appellations and produces fruity and rounded wines with talent that is recognised by her peers.  Wanting her estate to be in harmony with nature and to lead a completely transparent approach, she has converted her entire estate to organic.
Her values – sharing, mutual help, authenticity, respect for nature – are expressed in her wines, under the name "Rencontres" (meaning encounters). Each vintage – red, white or rosé – is imprinted with her style and offers promise and discovery.
Clos Saint-Fiacre, Bénédicte and Hubert Montigny-Piel
In 2001, when Bénédicte Montigny and her husband Hubert Piel took over Clos Saint-Fiacre, they also took on a heritage steeped in history: the family has been making wine here since the 17th century! They have enthusiastically pursued this ancestral adventure, committed to restoring the prestige of Orléans and Orléans-Cléry wines, with attention to every detail in order to join the big league.
Here, quality is the fruit of intense and meticulous work, both in the grass-covered 18-hectare vineyard and in the cellar, where the selection of plots, vinification, blending and ageing are precisely carried out to get the best of the terroir and the vintage.
Their red, white and rosé blends are served in starred restaurants in France and elsewhere.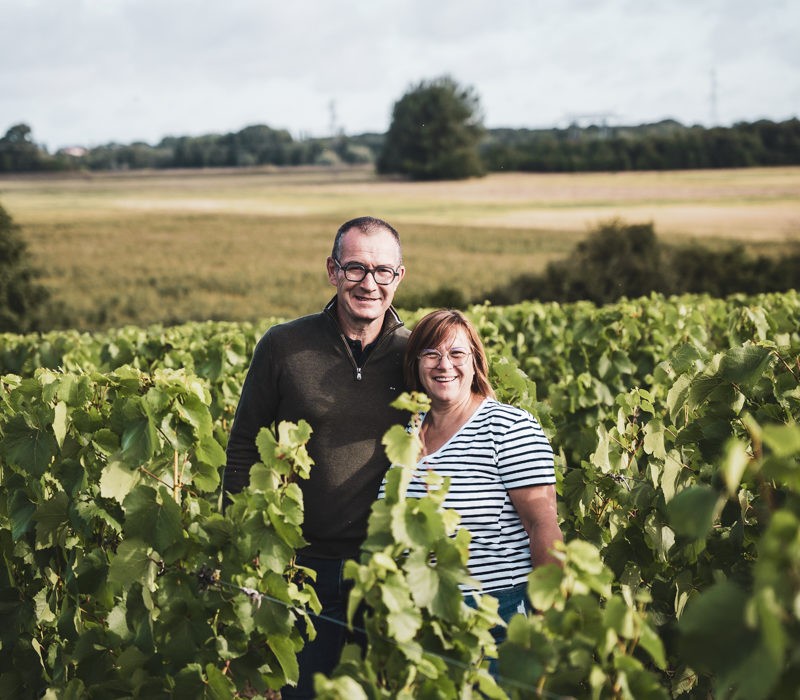 Vignoble du Chant d'oiseaux, Edouard Montigny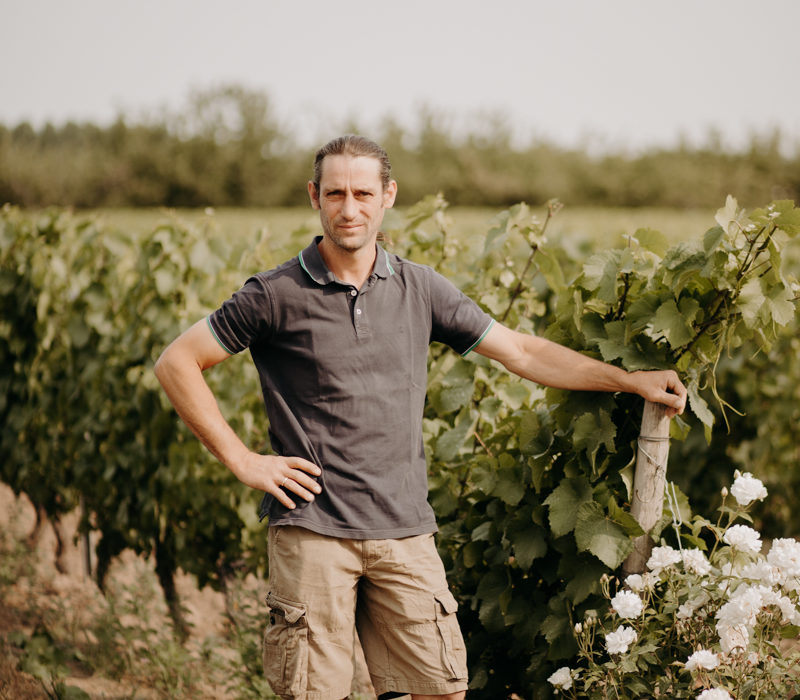 Edouard Montigny is more than happy to talk about his plots distributed in a number of localities, in both Loire and Sologne, amidst fields and cherry tree orchards. His love for the land, his respect for nature and his enjoyment in working the vineyard, which is a vocation for him, are unmistakeable.
He knows every part of this 16-hectare vineyard, which he took over in 2006, like the back of his hand. His love for the land and his wine-making expertise result in the specific vintages of the two appellations which are often awarded stars in guides and competitions.
This passionate wine-maker also produces, in addition to his AOC wines, a rare  Sauvignon Gris and three delightfully charming sparkling wines.
Clos Saint-Avit, Nadine and Pascal Javoy
Another vineyard rooted in history (since the 18th century), with the highest level of expertise. In 1987, Pascal Javoy took over the family estate, which now covers 16 hectares in Orléans and Orléans-Cléry.
His passion for wine-growing began in childhood and has never left him – it's in the blood. He has rare knowledge of the soils and grape varieties of his two appellations, always striking a wonderful balance between the expression of the terroir and the nuances of the vintage. Supported by his wife, Nadine, he has made Clos-Saint-Avit a solid reference with multiple-awarded wines loved by enthusiasts.
With deep respect for the land, Pascal Javoy naturally decided to turn to sustainable wine-growing, recognised by the "Terra Vitis" label.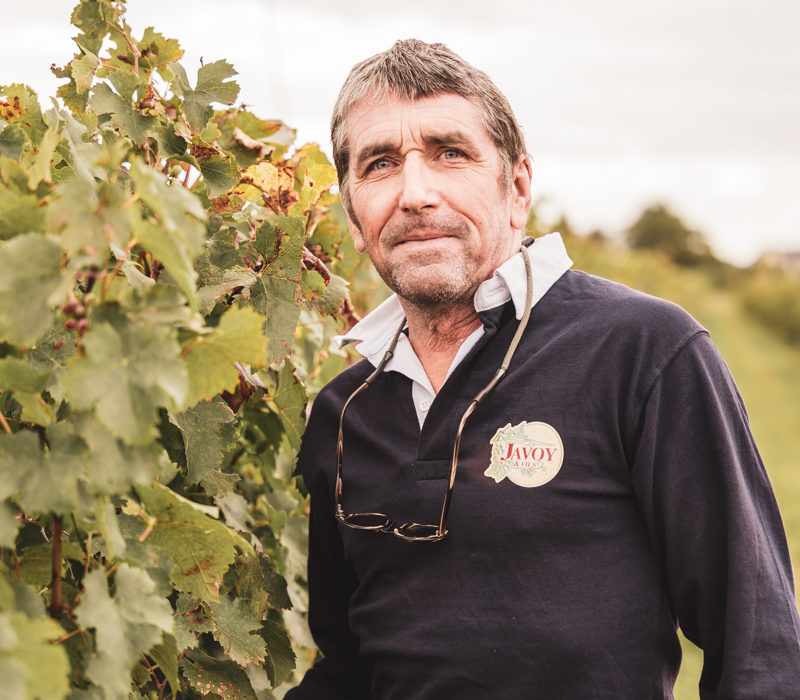 Chai Amandine et Quentin, Amandine Bureau and Quentin Javoy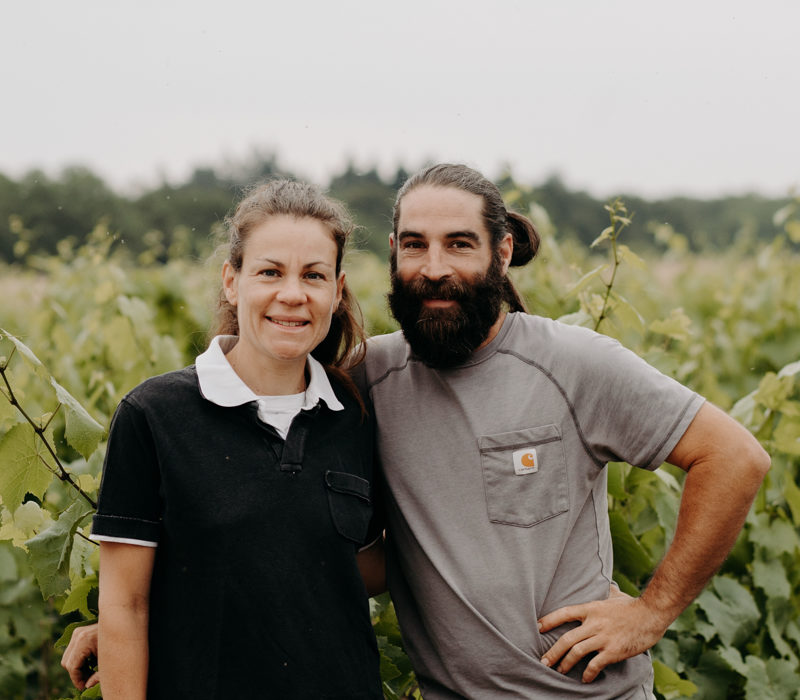 They are the new generation of the appellation, established in their wine cellar Amandine and Quentin in Mézières since 2018, placed under the sign of creativity and a taste for adventure.
Quentin, who grew up among the vine stocks of the family vineyard, went off to discover the wines of Chile in 2011, alongside a pioneer of natural wine. He became manager of Coteaux de Trumao vineyards in the north of Patagonia, where he met Amandine, and developed a passion for biodynamic agriculture. Back in the Orléans region, the young couple is continuing this meaningful wine-growing experience in perfect harmony with nature. Their credo is natural wines with pure fruit.
They produce original blends, some of which are AOC, bottled with colourful labels and perfect for celebrating friendship and sharing.
Domaine de la Bourdonnière, Bertrand Léau
Since 2023, the Orléans vineyards have had a sixth winemaker with the arrival of Bertrand Léau at Domaine de la Bourdonnière.
After a career as an engineer, this grandson of a winegrower decided to switch to the world of wine at the age of 56. During his training in viticulture and wine tourism, he did his practical training with Valérie Deneufbourg. There he learned the trade and discovered the Orléans and Orléans-Cléry A.O.C. wines. He decided to stay on! Since then, Bertrand has been at the head of Domaine de la Boudonnière, a 4.6 hectare vineyard.
Bertrand Léau is committed to producing wines that are as natural as possible, and exclusively organic.