The Beaugency Labyrinth offers pure fun moments among friends and family. This is the unmissable attraction of the summer! Can you find your way out of this labyrinth? Enigmas, actors and an inflatable structure await you!
For thrill-seekers and amateurs of adventure and terror, nocturnals and haunted days, hosted by actors, will chill your spine! You will need to solve enigmas all along your adventure through the maze. You will also meet characters who will help you in your different quests.
5 good reasons to visit the Beaugency labyrinth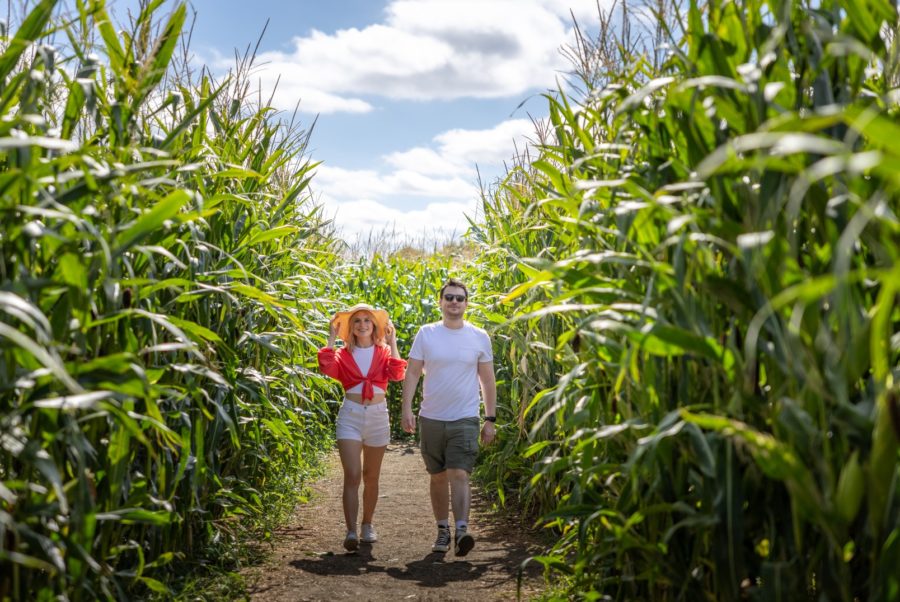 The nocturnals and haunted days
Legend has it that between Loire and Mauves, a Pilgrim who was wanting to reach the medieval town of Beaugency got lost in a maze of flora and fauna. This maze, called the "Labyrinth" by the inhabitants of the town, held evil powers.
Inside, monsters and birds of ill omen reigned. The story even has it that this maze is haunted each Wednesday night – in reference to Ash Wednesday, and that on Saturdays, after sundown, monsters and creatures feast during the night to announce the arrival of Sunday. During these haunted nights, the pilgrims, wearing make-up and disguises, dance the Saint-Guy dance in amongst the monsters in a huge haunted carnival.
It is up to you to penetrate the secret of the Labyrinth of Beaugency and combat the evil spirits and other spells awaiting you in order to find your way out of this maze!