Welcome to the Jardins de Roquelin in Meung-sur-Loire, the kingdom of roses! You'll be surprised by the many different varieties and the shimmer of the flowers, small and large, popular and unknown.
Two major sources of inspiration lie behind this garden: the English-style garden with a clever mix of antique roses and annual plants, and the Medieval garden with its chestnut structures. The visit will offer you a true bucolic and romantic break. For the true gourmets: delicious "home-made" jams await you in the shop!
5 good reasons to visit the Jardins de Roquelin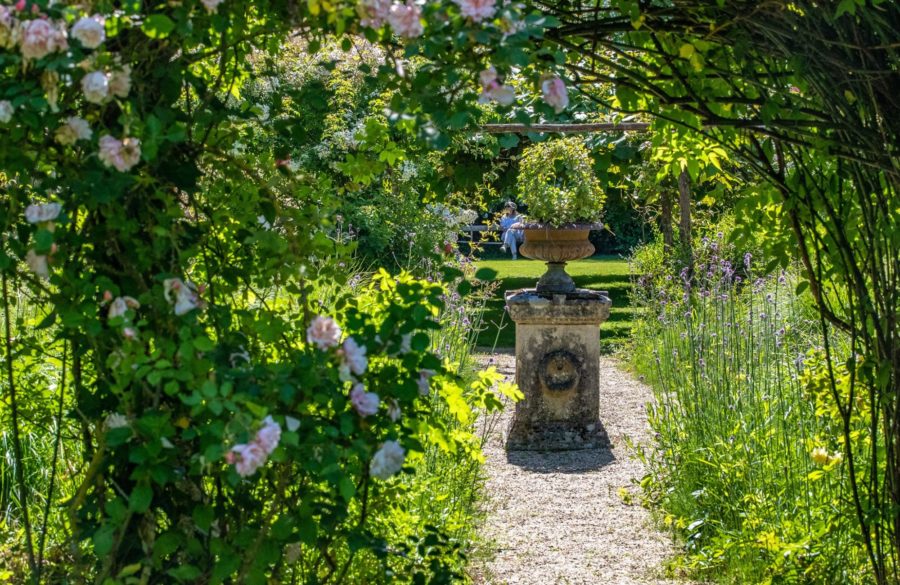 Stéphane Chassine, a talented rose-breeder
A lover of trees, plants, flowers and above all antique roses, Stéphane Chassine never imagined he would one day create a garden which became a "Jardin Remarquable". Fate led Stéphane to meet André Eve with whom he worked for 10 years at "Les Roses Anciennes André Eve" in Chilleur-aux-Bois.
The famous rose-breeder transmitted his passion for roses to him, which led Stéphane to create his own antique rose garden, "Les jardins de Roquelin". Over the past 12 years, he focussed on introducing antique roses to the general public, by presenting them in an English-style garden and by inspiring many composition ideas. His credo: "In a garden, the aim is to take ideas for your own garden".
Since the summer of 2016, the Chassine family has taken over another "Jardin Remarquable" in Meung-sur-Loire, the Jardin Arboretum d'Ilex, thus embarking on a new adventure.
The Jardins de Roquelin are located on the "Route de la Rose" (rose route). The Loiret department has created an original route to discover its territory around the theme of the queen of flowers, filled with emotions, colours and fragrances. This route combines poetry and gardening, history and botany, nature and culture, court and garden.
Aimed at beginner gardeners and botanic enthusiasts alike, the "Route de la Rose" is a circuit around 19 parks, gardens and producers to discover all aspects of roses.
The opening hours of the Jardins de Roquelin in 2023:
Gardens open every day except Tuesday, from 10 am to 6 pm.
Access to the Gardens from 8.30pm.