The Jardin Arboretum d'Ilex
Following the banks of the Mauves in Meung-sur-Loire, the Arboretum d'Ilex is a true breath of coolness! Stroll along the river to discover a wide variety of plant species bathed in a soft light.
Here, water and plants have lived together in harmony for many years. The natural flora has also kept its place. Through the years, new plants keep being implanted in the Arboretum.
The arboretum comprises 500 species – hybrids and cultivars – of holly thriving among 130 varieties of astilbes, 250 clematises, 150 day lilies, 150 hostas and 80 maples as well as botanical trees and shrubs.
4 good reasons to visit the Jardin Arboretum d'Ilex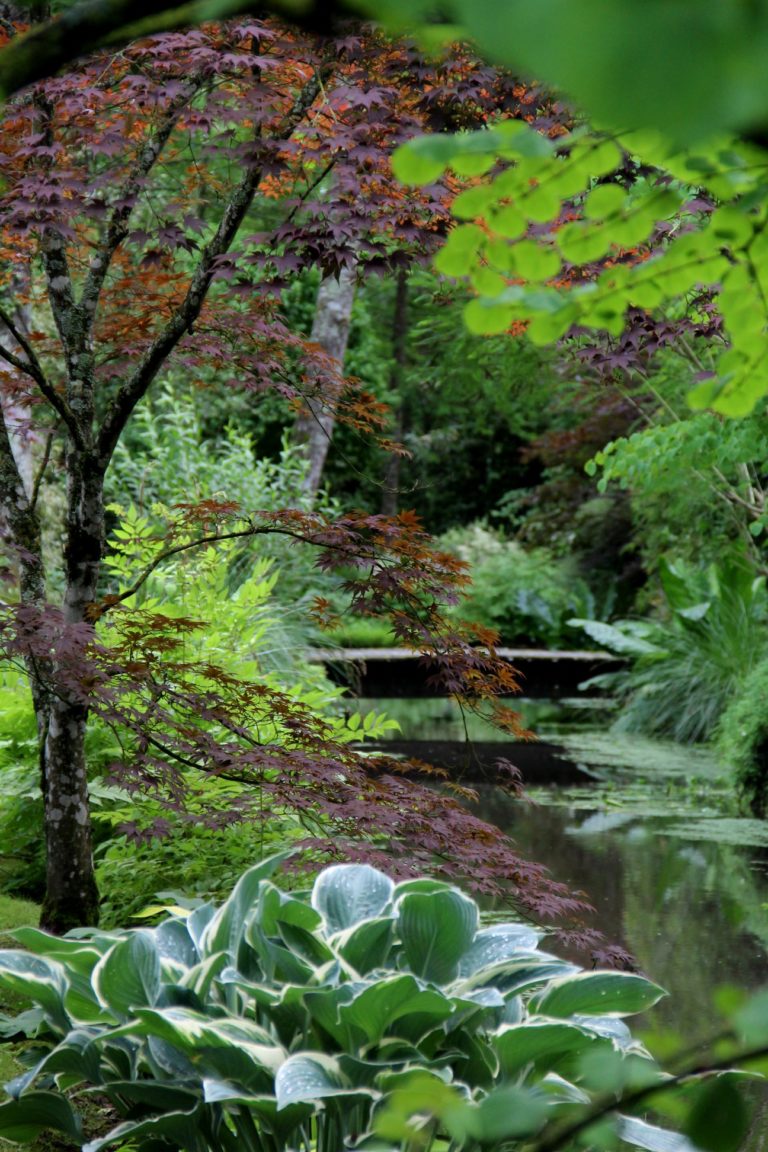 A confidential botanical haven
The garden of enthusiasts
The Ilex arboretum was created in 1987 by Nadine and Pierre Paris, in the meanders of the Mauves, small rivers rising from the Beauce water table.
Stéphane Chassine, designer-gardener of the Jardins de Roquelin, now looks after this remarkable botanical conservatory.
To the peaceful rhythm of the water, stroll quietly along the flexible paths to discover the various collections brought together here with science and passion. The most extensive collection has given its name to the garden: a collection of 500 varieties of holly, recognised as a Specialist Plant Collection since 1991.
Enriched by the clematis collection and one of the only two national collections of Astilbes in France, the garden offers flowers in every season that contrast with the green of the hollies.
Les horaires de l'Arboretum d'Ilex en 2023 :
Arboretum open every day except Tuesday, from 2pm to 6pm.
Arboretum open from 2pm to 5pm.