Summer walks in the Terres du Val de Loire
1 walk + 1 visit
Brimming with walks and discoveries, the Terres du Val de Loire is an ideal area for hiking. In the summer season, the Tourist Office organises hikes to discover this region and its people who exercise their trade with passion.
---
Photo retrospective on the 2020 summer hikes
Walk on 22 July 2020 in Mareau-aux-Prés, in the company of Robert Guillod, a Loire fisherman.
Walk on 29 July 2020 in Coulmiers, in the company of Bertrand Chabin, manager of the 1870 War Museum. This walk took the participants on the paths of the 1870 war history.
---
Gourmet walk on 5 August 2020 in Mézières-lez-Cléry, a land of vineyards and orchards. Tasting stops enabled the participants to discover new flavours with local products and wines.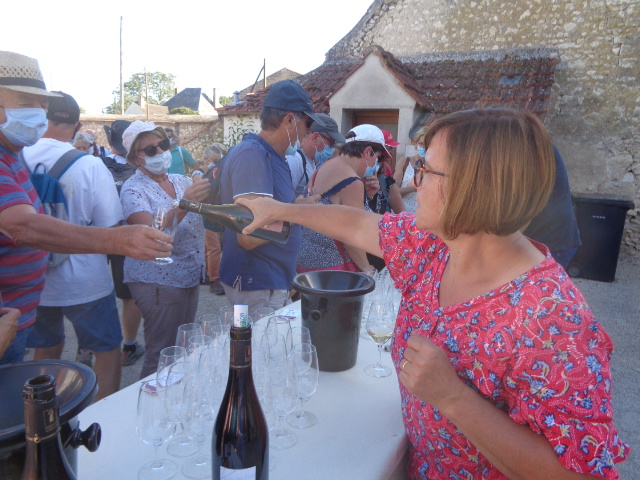 ---
Summer walk on 19 August 2020 in Huisseau-sur-Mauves with the discovery of the Laurentais mill in the company of Murielle and Adrien Doret. They have been producing flour and pasta here since October 2018.