Welcome to Saint-Ay !
The known story of Saint-Ay starts with that of its founder, Saint Agylus, who named the town after himself. Over time, the spelling of the town's name changed from Sanctus Agylus to Saint-Ay (pronounced "Saint-E").
The small fishermen's hamlet of the 6th century is now, in the 21st century, a lively and pleasant small town, full of charm and gentle living, typical of towns along the Loire river, giving full meaning to its motto: "The strength of gentleness and gentleness in strength."
Its inhabitants are called "Agyliens" and "Agyliennes".
Interesting features of the town
This mansion once depended on the Diocese of Orleans, from 1174 to 1790. First a place of rest for bishops, it then became a place of temporary residence for the Kings of France. The Hundred Years War, and later on the Religious wars and the "Fronde" struck a fatal blow to the mansion. The buildings were partially ransacked, to the point that the current buildings hold no vestiges from before the 16th century, when the monument was rebuilt.
In 1763, the Mansion was transferred to a private individual for the first time, yet retained the ground rent, a testimony to its attachment to the Diocese of Orléans.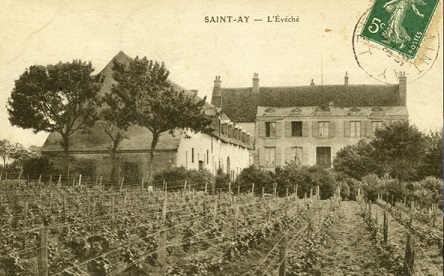 From the "terrasse de l'Evêché", which overlooks the Loire river, the towers of the Orléans Cathedral can be seen on clear days.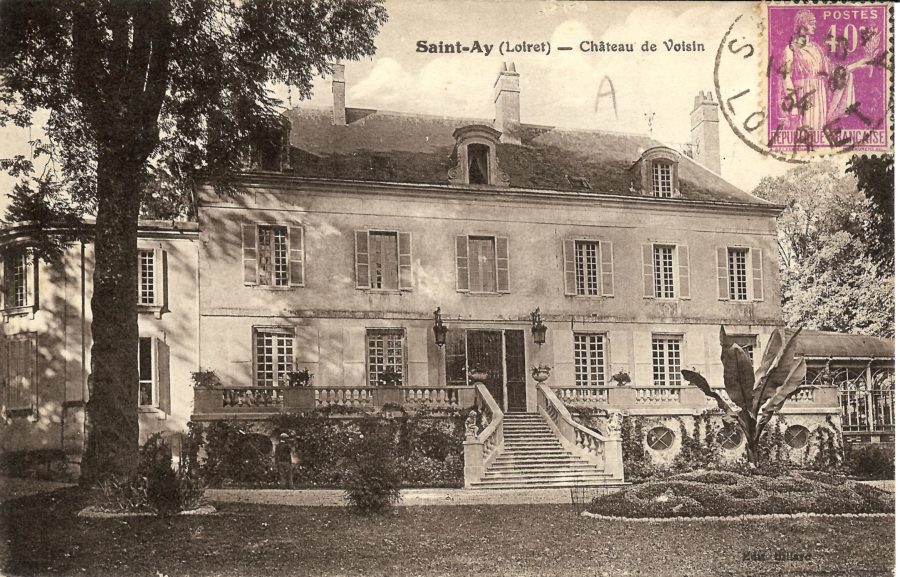 This Abbey was founded at the end of the crusades and became home to the "Nonnes Blanches" nuns in 1214. It suffered a lot from the English who set fire to it in 1358, along with the "Réforme", the "Fronde", then from the Jansenism, to such an extent that in 1749, there were no more abesses and in 1777, only one nun remained. Louis XVI ordered the Abbey to be closed down in 1774.
Later on, in 1780 it was confiscated and became the Domaine de Voisins.
La Fontaine de Rabelais has been listed as a historic site since 1935. Located below the Château de la Grand'Cour, facing the Loire, François Rabelais liked to settle there and it is there that he wrote "Le Tiers livre" by Pantagruel (between 1543 and 1545).