Cléry's Sound & Light Show
If you are passing through our Terres du Val de Loire in the summer, don't miss the Sound & Light Show from Cléry to Dry. This big show, which mobilises some 300 volunteers, gave its first performance in 1996, over twenty years ago. Today, a brand new association presents its new creation: "Liberté, les combattants de l'ombre" (Freedom, the fighters in the shadows). After shining a light on the Middle Ages, the French Revolution, and the Renaissance, Cléry's Sound & Light Show is now bringing the German Occupation back to life.
For this 6th show, the ambition is still great: tell, transmit and remember through a popular show accessible to all, from children to the most learned. Cléry's Sound & Light Show brings the great moments of French history back to life by transporting you into epic battles and adventures. It has become one of the great living shows in the Centre-Val de Loire region.
5 good reasons to see the show: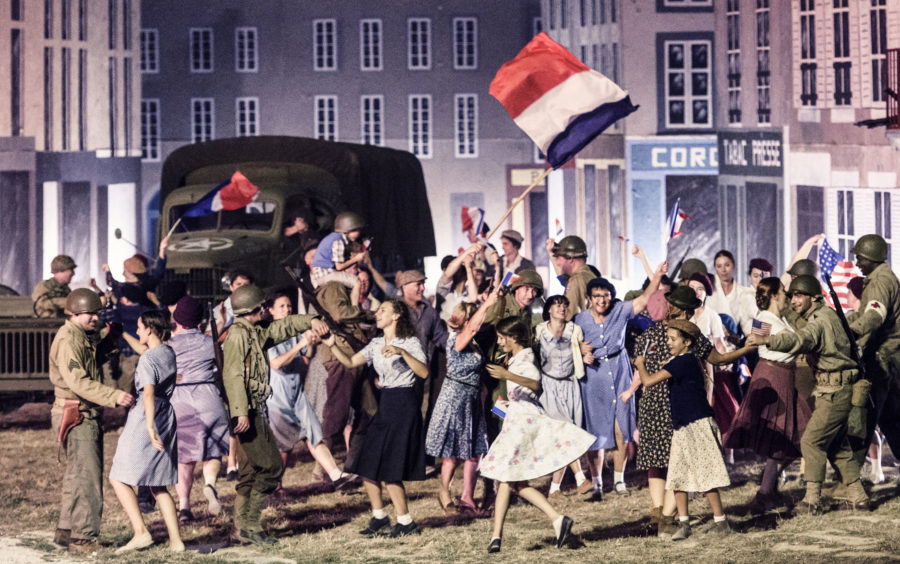 "Liberté", the great show on the French resistance
Cléry's Sound & Light Show continues its journey through the history of France and has offered a new show since 2018, dedicated to the French Resistance during the Second World War. Set between the Beauce, Sologne and Val de Loire areas, the show retraces the daily life under the German occupation and the emergence of resistance networks, these freedom fighters who said "no" to oppression.